SuperFood 16 - FruiVeg® Blend Powder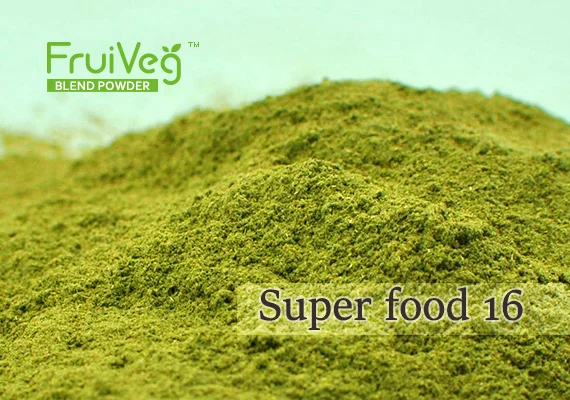 Request Sample
FruiVeg® SuperFood 16 Mixed Powder is produced by KangMed™ professional R&D team combined with advanced production equipment. Contains 16 kinds of natural vegetables, which are dried and then ultra-finely ground to a micron level. FruiVeg® SuperFood 16 Mixed Powder has a natural and mellow flavor, and retains a large amount of nutrients in vegetables for human body to absorb.
Ingredient: Vegetables
Available In:Bulk
Package Type: 25.00Kg
MOQ: 50.00Kg
Product Specification:powder
Product Category: Mixed Powder
Product Type: Superfoods and Dietary Supplements
Processing Method: drying/dehydration/freeze-drying
Country of Origin:China
End Use:Health food ingredients
Ships To:Worldwide
Looking For: Distributor
Product Inventory: InStock
Shelf Life:3 years
Storage:Store in dry place
Customization:OEM/ODM
Transport Package:PE Bags and Outside Carton
Sample Price:0 USD (Free Sample 50g)
SuperFood 16 Ingredients
FruiVeg® SuperFood 16 blend vegetable powder has low moisture content, which can prolong storage period, reduce storage, transportation and packaging costs, and provide great guarantee for food and beverage health.
SuperFood 16 Raw Material
FruiVeg® SuperFood 16 blend vegetable powder can be used in all areas of food processing to improve the nutritional content of foods and improve their color and flavor.